Though we tend to favor the moving image, sometimes stills tell the story even better.  These are some of the treasures we discovered during our four days in Lisbon.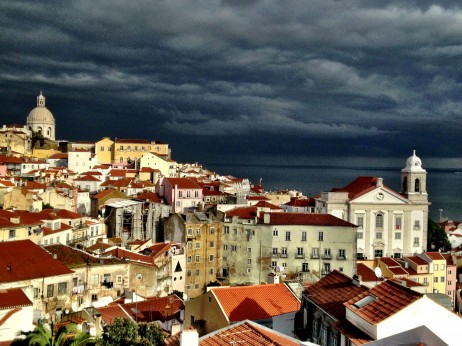 Above is the Alfama section of the city in late afternoon light.  In the gallery below you can click through to find the Alfama cable car, one of several ways to climb the steep seven hills of the San Franscico-esque city.  The Carmo Church, which lost its roof in the 1755 Lisbon Earthquake, is so unique that it is officially Franny's favorite church we've seen anywhere in the world.  The most striking thing about Lisbon hit us standing in the sand at the western most point on the European continent.  It's no wonder that the horizon, so vast and mysterious, beckoned generations of great Portuguese explorers like Vasco De Gama.  In Belem, we stood in the shadow of the imposing Padrão dos Descobrimentos (Monument to the Discoveries) with Henry the Navigator standing at the pinnacle.
We actually stayed in Sintra, just north of Lisbon with Mark, Andie and Savannah Miller, another family from L.A. also taking a year abroad.  As opposed to our traveling roadshow, the Millers have put down roots in Portugal, where Savannah is spending her eighth grade year at an international school.  Franny was able to attend school one day where she was reminded (in a good way) of the joys of being part of a community of kids her age.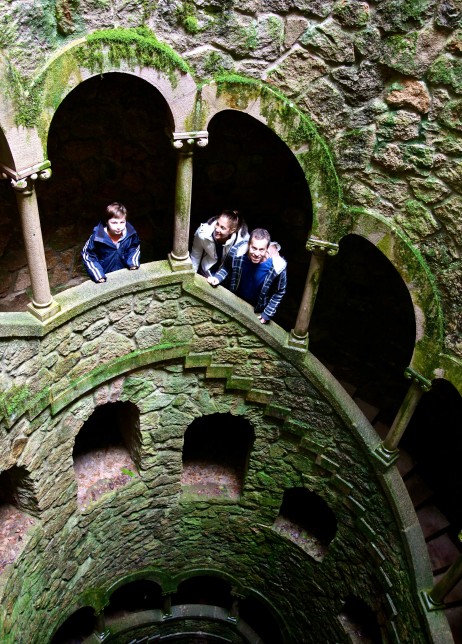 Many of the photos were snapped by Mark Miller, making him AYTT's first official guest photographer.  Here he is with Andie and Finn in the Inverted Tower in the Quinta da Regaleira in Sintra.  Thanks for letting us gaze through your window onto this beautiful edge of the world.