Having nearly completed our tour of many of the world's great cities, we offer the following list of metropoles we'd most want to call home.  You've heard of the proverbial "nice place to visit but I wouldn't want to live there" — well, this list is the opposite.  In most of these cities, we lived in an apartment for at least a week, frequented local groceries and learned the names of the clerks, dealt with laundry, navigated public transportation, made some friends, and gotten a general sense of what our imaginary lives might be like there.
Keep in mind a few things:  We are "city people" by our very nature.  We thrive in "walking cities" where coffee shops, museums, bakeries, theaters, farmer's markets and subways are just footsteps away.  So without further ado, here is our list our favorite cities to potentially call home: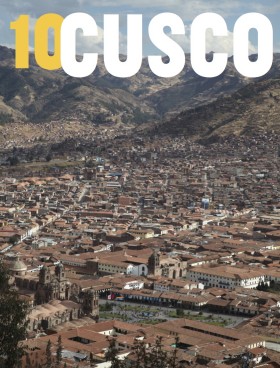 10.  CUSCO, PERU  This growing metropolis of half a million people is the gateway to Machu Picchu but it's a great city unto itself.  Nestled in the mountains of Peru, it's a surprisingly cosmopolitan city with people arriving at its international airport from all over the world on their way to the Incan ruins.  The city offers a laid back way of life, filled with a ridiculous number of amazing restaurants (our favorite is Fallen Angel) — and you can get your laundry washed and folded for seven dollars a bag.  There's something magical about Cusco that made us keep looking at each other with surprise and saying "We could totally live here."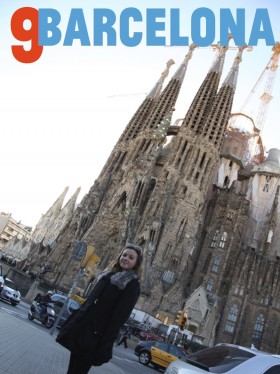 9.  BARCELONA, SPAIN  The subway system is fantastic, it feels like a true artist (Gaudi) designed half the city leaving as firm an imprint as Haussmann on Paris or Olmsted on New York, and the food is pretty near impossible to beat (get in line at Cal Pep before 7pm, it's worth it).  It would have probably made its way higher up the list if not for the 25% unemployment gripping Spain.  But on the other hand, we made incredible new friends here who made us feel immediately at home in Catalonia.  Thanks, Carlos and Ane!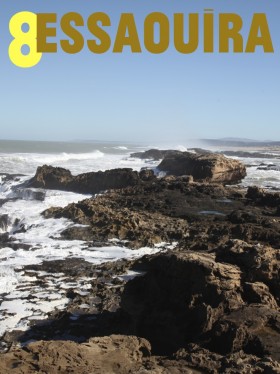 8.  ESSAOUIRA, MOROCCO  One of the most attractive cities we encountered and easily the most difficult to pronounce (as-Ṣawīra).  It's got a micro-climate on the Atlantic Coast of Morocco with year-round 24 degree (75 fahrenheit) weather.  You can surf, swim, fish, and speak French.  There are direct flights to Paris and London.  The city has all the romance you might associate with Casablanca in your imagination but here it's real.  The cost of living is fantastic, you can get a four bedroom riad for $350,000 and for another 10 grand you can pretty much rebuild it from top to bottom.  It's a writer's city, and the location where Orson Welles shot his 1952 film "Othello."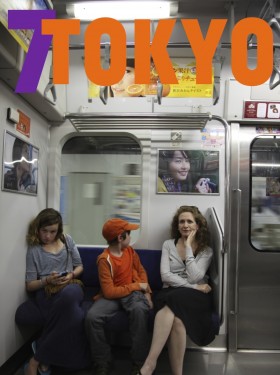 7.  TOKYO, JAPAN  Okay, now we're talking City.  Tokyo is immense and intimate at the same time.  The Flackett-Levin's are a short people, accustomed to living in small spaces so we felt perfectly at home here.  It has the reputation of being one of the most expensive cities in the world, but that wasn't our experience.  We lived in a neighborhood slightly outside the center and felt like locals within minutes.  If you stick to the local sushi bars and coffee shops and groceries, it's as inexpensive as any great city we've lived in.  Tokyo also pulses with constant energy — and unique order.  The subway cars are silent and orderly as almost no one speaks in public, creating a comforting calm inside such a large metropolis.  People say Kyoto is the place to live in Japan, and we'd loved Kyoto, but if we had to pick a home it would be Tokyo.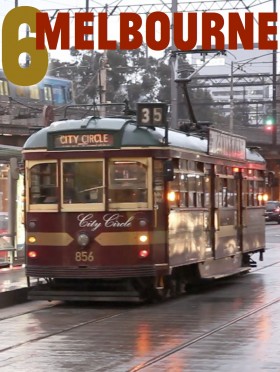 6. MELBOURNE, AUSTRALIA  The Melbourne vs. Sydney question goes back hundreds of years.  Sydney is a great and livable city with the most beautiful harbor in the world.  But the cost of living there is staggering.  Melbourne is funky, metropolitan, artsy, and even more of a walking city than Sydney.  We're going to get a lot of flack for this, but we would rather live in Melbourne — specifically the neighborhood of Fitzroy.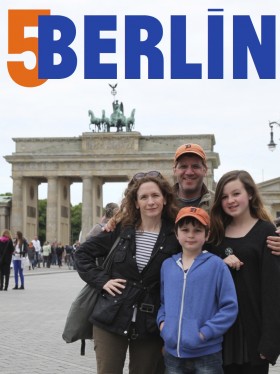 5.  BERLIN, GERMANY  Okay, as a Jewish family, we had a lot of reservations about Germany for every logical historical reason in the world.  But Berlin feels like the city of the 21st Century.  It pulses with reinvention, artists everywhere on the cutting edge of music and film, there are great thriving neighborhoods (Kreutzberg), the best Canadian pizza on the planet (Ron Telesky's), and the city is actively grappling with the most complicated history of any city in the last hundred years having been ravaged by two world wars and torn apart by one cold war.  It also happens to be the global leader in car sharing where you can download an app and find a car waiting for you within two blocks.  Berlin is a city of innovation.  We only wish we could do something about the winters there, which are said to be worse than New York's.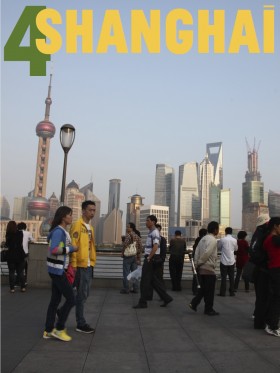 4.  SHANGHAI, CHINA  Okay, this one comes with an asterisk.  Shanghai is one of the cities we would most want to live in — on a clear day.  The air quality can make it a deal breaker.  But when the air is clear as it was last October when we lived there for nine days, it was charming, cosmopolitan, international, easily navigable, and felt like a more exotic version of Paris.  We stayed in the French Concession which is the only place to live — though many Americans choose to live in the more modern Pudong.  So if we're willing to overlook the pollution and the totalitarian government (asterisk number two), Shanghai feels like the thriving beating heart of the next hundred years.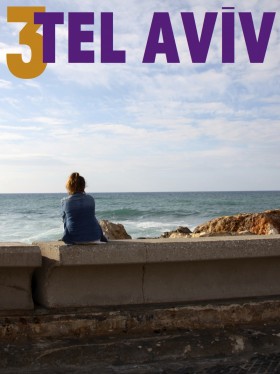 3.  TEL AVIV, ISRAEL  People go to Israel for the history, for Jerusalem, for the Dead Sea, but Tel Aviv is where the action is.  Tel Aviv is the perfect combination of New York and Los Angeles, a great city on the beach.  The restaurants are some of the best in the world, they serve fresh vegetables at breakfast, many people glide around the sidewalks standing on motorized scooters, and after living there for seventeen days, it felt like we were just getting started.  Thank you to Ronnie, Yael, Omer, Miriam, Yehuda, Danna, Noam and Yasmine for making us feel so immediately like bonafide Tel Avivians.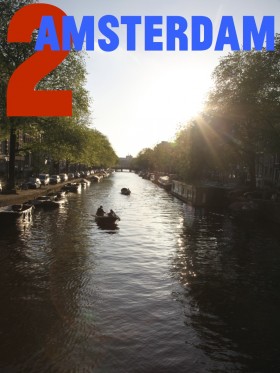 2.  AMSTERDAM, THE NETHERLANDS  A real contender for number one.  The kids might actually put Amsterdam on the top of their list.  It's one of the most beautiful cities in the world (right up there with Stockholm which is also stunning but too damn cold) with some of the most beautiful people in the world walking the streets.  The canals are stunning, but there are still streets and cars and trams and there will be a subway system by 2020.  The cost of living, while high, is not nearly as high as its Scandinavian neighbors (like Copenhagen which is also amazing) and Amsterdam's just a short three hour train ride to Paris.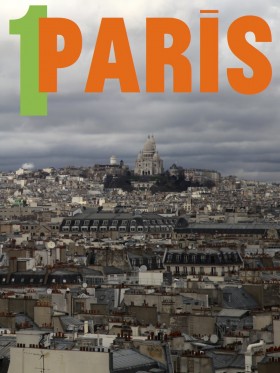 1.  PARIS, FRANCE  Let's see…  The Metro, the bread, the cheeses, the Luxembourg Gardens, the open air market at the Bastille, a store called Merci, Velibs, our scores of friends who made us feel immediately at home…  Hey, it's a cliché for a reason.  Please forward all our mail to 40 Quai de Jemmapes, Paris 75010.  Just kidding.  Or are we?  Only time will tell.
Now you may ask yourself "What about Rome?  Prague?  Buenos Aires?  Wellington?  Venice?  London?"  And our answers would be Yes, No, No, Yes, No, and Only If The Studio's Paying.  Oh, and we could easily add New York City very high on this list, as we are former and inevitably future New Yorkers.  But we've restricted the list to destinations within our 365 day itinerary.  Also, we sadly can't put Los Angeles on this list.  Though we call L.A. home and have happily lived there for some time, it doesn't exactly qualify as a "walking city."  In Finn's word's, "When I walk out my front door in Paris, I'm in the middle of life.  When I walk out my front door in Los Angeles, I'm in the middle of my driveway."  Let the comments begin.