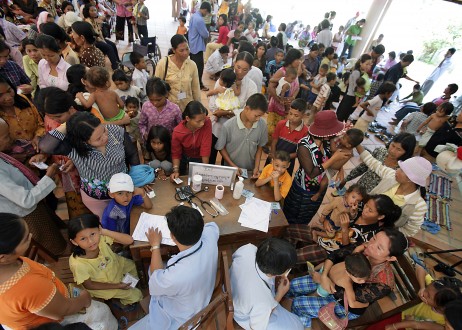 We have spent the last seven days in Cambodia, which is a remarkable country with an amazing and also horrifying history.  In my parents' lifetime, two million people were exterminated by the Khmer Rouge.  Many of the people we met had family members who were killed.  The people we met were all kind and generous and welcoming, but there is also incredible poverty there.  Two days ago, we went to visit The Angkor Hospital for Children in Siem Reap, Cambodia and this is what we saw.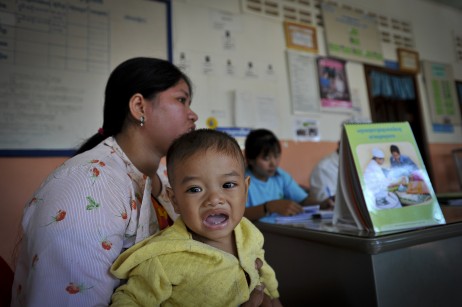 Walking through the doors, I knew that the Angkor Hospital for Children was an amazing place.  As you step into the main building you see pictures of many patients, some cases are worse than others but all of them make your heart ache. While walking around, you see children who can't open one of their eyes, or a child who is missing an arm.  Two year olds have to deal with worse pain than we will probably ever experience in our whole life.  Many of the families there spend all night traveling to the hospital from their village, and they have to get to the hospital before its too late.  Many do not have enough money to buy food.  When the families arrive at the hospital they are encouraged to give a small donation, of about 25 cents. But some families cannot even afford that.  Can you imagine not having 25 cents to give?  Can you imagine dying when you're three because your family can't afford food?  The misfortune these people deal with is more than I could ever imagine.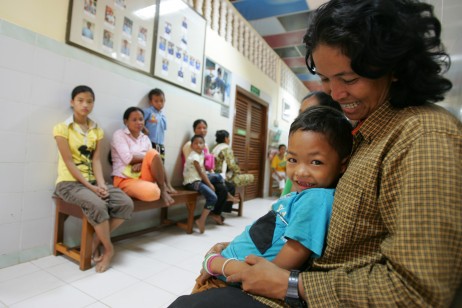 Every dollar helps.  If you can be consider give a donation of any size to the children who are in so much need, it would be so greatly appreciated.  All the money goes directly to helping these poor children get medical care.  Just a few dollars can literally save a life.  At this time of Thanksgiving, please make a donation.  Click HERE to learn more about the incredible work that is being done at the hospital.  Click HERE to make a donation.  It's really easy to do and it really would make a huge difference.
Thank you so so much and Happy Thanksgiving,
Franny Flackett-Levin