This final short film about our journey around the world has been an (intensive) labor of love.  The movie is about Time, and how weird and ridiculously valuable time is.  Time, it turns out, was the real gift we gave ourselves:  One year to be alone together discovering the world.  In this time, we discovered how little we truly knew about the world, we made friends, gained confidence, refreshed our creativity, saw things we could only dream of, and our whole family grew a hell of a lot closer in the process.  What a year.
RTW365 explores the concept of time in a different way.  As you probably observed, Mark shot a "moving image" — either on his 5D or his iPhone — every single day of our journey.  This film takes one second from each day and strings them all together.  When we watch this mind-bending mash-up — our personal Around The World In 365 seconds — we are instantly transported back to the experience of the trip.  The feeling of openness and adventure and discovery and togetherness.  It's incredible how the days really did seem to move past in seconds, and the best year of our life — while it seemed long while we were living it (to paraphrase Finn) — seems like it flew by in minutes.We suppose it's fitting that the song we happened to chose for this film is called "Time" by The Mowgli's.  Franny introduced us to this band (as she's our Commissioner of Music).  When it came up on Mark's playlist and he heard the lyrics — "I don't like time /Time is making me old / But I'm doing alright / 'Cause I will still be young tomorrow" — well, some things just belong together.
It's a funny thing about time and songs actually.  The Mowgli's song "Time" runs only three-and-a-half minutes, but 365 seconds equals a little over six minutes, so we had a creative dilemma.  Do we play the song twice?  Do we transition to another song?  Then we came up with the best possible solution.  We convinced Franny to cover the song so when we played it a second time it had her voice.  Chad Fischer, the composer on our film "Little Manhattan," generously helped put together the track, and it seemed very fitting that our Year To Think should end with Franny, now fourteen, standing in a sound booth in Chad's backyard recording studio singing about time.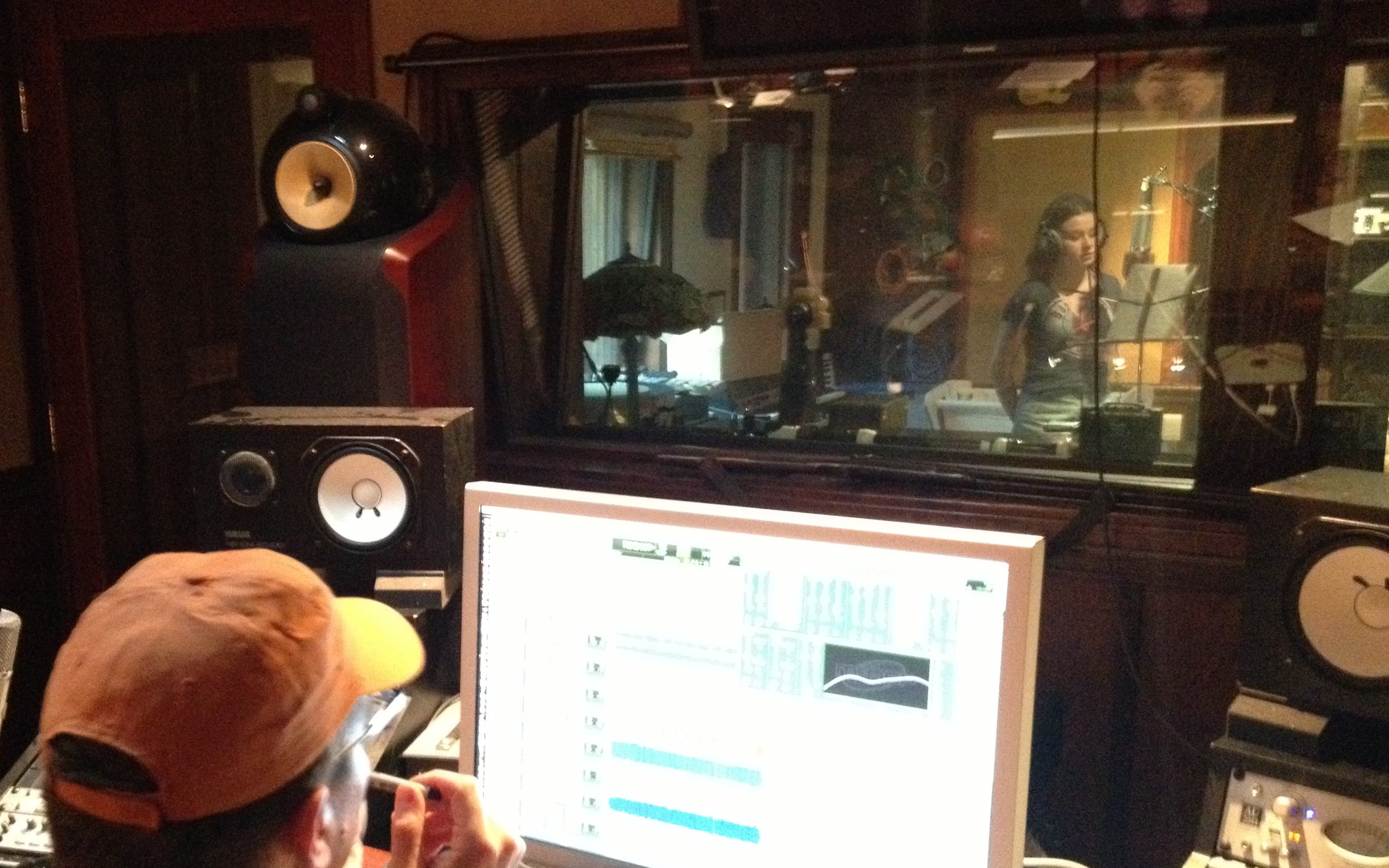 Thank you for coming on this journey to with us.  We were shocked by how much we enjoyed sharing it with all of you.  We're generally private folk, but knowing we had friends and followers who cared about our journey and enjoyed it with us — you were a powerful warm wind at our backs.  The trip was made more special for knowing we had so many friends with us all along the way.
Now we're home and time still moves forward at its unique speed and we're now working on  the big riddle.  How do we carry our Year To Think with us?  How do we embody the spirit of the trip — the openness, and creativity, and sense of adventure — in each day of our lives?  As we get the answers, we'll share them with you — along with a few films.
Deep appreciation,
Mark, Jen, Franny & Finn