As we travel, many friends back home have sent us gifts.  These gifts have come in the form of introductions to their friends in faraway places.  These "friends of friends" we've met along the way have provided some of the richest experiences on our journey.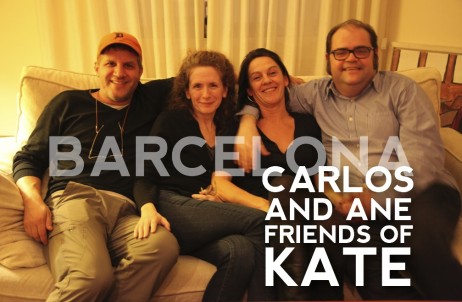 In Barcelona, our friend Kate told us we had to meet Carlos who we would love.  We met Carlos and his wife Ane for dinner in their neighborhood, a great authentic place we would have never found on our own.  He invited us to join them and their kids a few days later for the Festival of the Three Kings, and then we all returned to their house for a home cooked dinner.  Finn hit it off with their son, Franny formed a fast bond with their daughter, and well-after midnight we had to drag them out of there.  The next day, Franny met their daughter Nerea after school and they hung out alone together in Barcelona.  Thanks, Kate, for sharing your friend with us.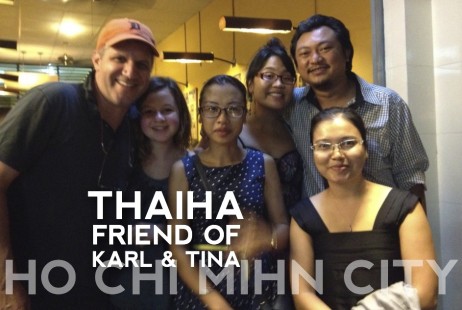 When we were in Vietnam, our friends Tina and Karl back in Los Angeles (you might recognize Karl as our #1 Fanny) told us we should look up Thaiha who they had met when she was a film student at USC in Los Angeles.  Franny and Mark met Thania and her friends for dinner in Ho Chi Minh City — and we would be surprised if there is a hipper group of young people in Saigon.  They were all young up-and-comers in the Vietnamese film community, and after dinner they took us to a modern dance performance at the National Theater in the heart of the city.  Thanks, Karl and Tina.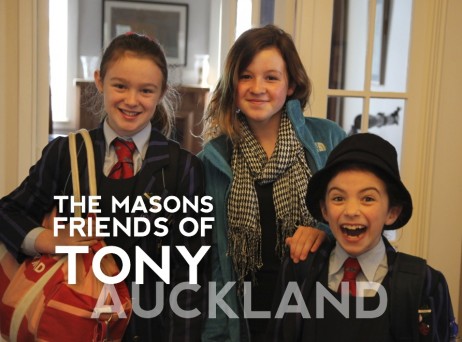 Our friend Tony in Detroit told us about his friend who lives in Auckland, New Zealand with his wife and two kids.  The Masons invited us to stay in the three bedroom apartment on the ground floor of their home, giving us a lovely comprehensive tour of the city.  Emma, their eldest daughter, even took Franny to school with her one day so Franny could get a glimpse of school life in New Zealand.  Thanks, Tony.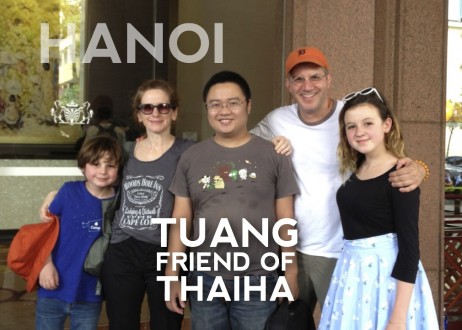 Tuang is the rare friend of a friend of a friend.  We got to Hanoi before Ho Chi Minh city and Thaiha wrote to us and said we must meet her friend Tuang.  Tuang, without knowing us at all, joined us for dinner twice, and took us to lunch at the best and most authentic Pho restaurant in Hanoi.  He also took us to a fascinating festival of short films make by Vietnamese filmmakers.  These were all glimpses into the culture that we could never have gotten on our own.  Thanks, Thaiha.
Special thanks too to Unjoo, Xinhua, Robin, Yoko, Anthony, Jacqui, Alex, Nancy and all our other friends who have provided introductions.  The true gift of these "friends of friends" is an extraordinary lesson in generosity that we will reciprocate for the rest of our lives.  These relative strangers treated us as if we were family (probably better than family) and they created a model for how to treat the "friends of friends" who cross our doorstep in the future.