One of the incredible things about our Year To Think was how the trip completely demystified travel for us.  The more time we spent on the road the more we learned about how to navigate all sorts of logistical challenges — and we discovered a variety of basic truths that we now want to share.  We offer the following ten time-tested tips for easy, inexpensive, fabulous and fulfilling world travel (complete with handy, hard-to-see, yet fully-clickable hyperlinks).
TIP #1:  STAYING IN AN APARTMENT IS BETTER THAN A HOTEL
When you stay in an apartment, you immediately feel as if you live in a place.  You have a neighborhood.  You have your coffee place, your grocery store, and with a little luck you have your lovely local bakery as well.  We have been renting apartments when we travel for the last five years or so — but in the last few years it has gotten much easier.  On our journey, we would ideally rent for a week at a time — but sometimes we rented an apartment for as little as a single night.  There has been a real revolution in the rental -by-owner market and the heart of this revolution happens at airbnb.com.  We had used airbnb on a trip to Paris in 2011 and had a less-than-stellar experience.  But airbnb has grown a lot in these past two years and on this trip, we found killer airbnb apartments at great prices numerous times.  In Shanghai, Melbourne, Bilbao, Berlin, Amsterdam, Budapest, Copenhagen and Edinburgh, we found sensational airbnb's that were generally under $200 a night for a two bedroom apartment.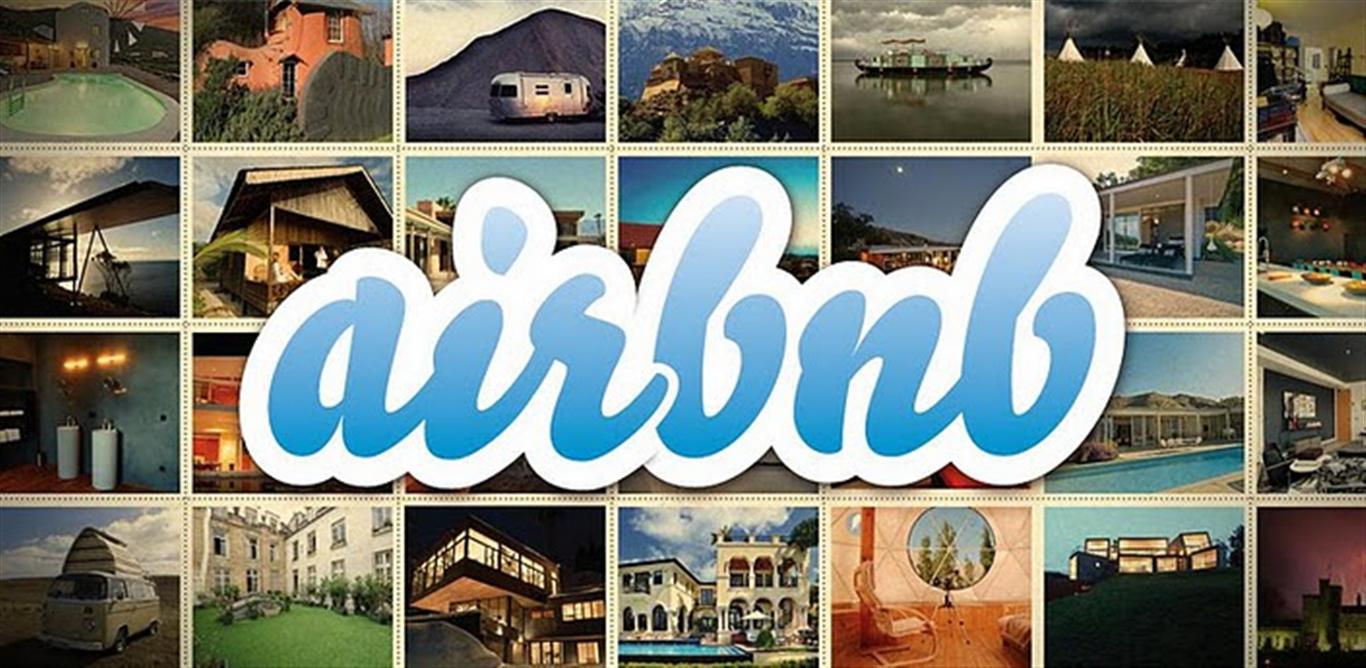 The great thing about airbnb is that it's also a social network of sorts — you review the places you stay and landlords review you (check out what people said about us here).  It's not just a virtual social network, it's literally a great social experience.  Often the landlord — looking for a little extra money — will vacate their apartment for the time you're there and stay with friends or family.  This might strike you as a bit weird, but it's actually quite nice.  In Berlin, Copenhagen, Melbourne and Shanghai, because they were close by and accessible, we became good friends with our landlords, we went out to dinner with them, and we continue to keep in touch.  Damn, airbnb should pay us for all the nice things we're saying about them.  It was (and is) our go-to site for cool places to stay.
Additionally, VRBO.com (vacation rental by owner) is the grandaddy of all rental sites.  It's been around the longest, it's bit more expensive and a bit harder to use (airbnb makes booking and paying super easy).  Still we got amazing places off VRBO as well.  In Beijing, while the apartment was hardly what you'd call "nice," it did come with a private car and driver as well as a spectacular translator/guide all for one reasonable price.  We used VRBO in Kyoto (where expectation met reality), Vienna, Barcelona, and it's where we found our magnificent apartment in Paris as well.  You should also check out Flipkey, Homeaway, or just google the name of the city where you want to go along with the words short term rentals (i.e. rome short term rentals) and the apartment of your dreams is usually just a few clicks away.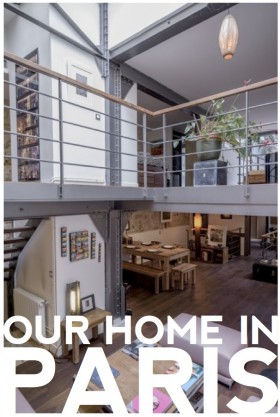 TIP #2:  BUT IF YOU WANT A HOTEL, FINDING THE RIGHT ONE IS NO PROBLEM
For one or two night stays, sometimes a hotel is just easier.  The internet makes finding nice affordable hotels super easy.  Our favorite hotel website Booking.com introduced us a host of good rooms all for 200 dollars a night or lower.  What we loved about booking.com is that you could really specify that you are four people and it would guide you to available "family rooms" designed to accommodate more than two people (Kayak, for example, does not offer this option).  We also recommend you check out hotelscombined.com (which is a clearing house for all internet hotel sites), agoda.com (in Asia especially) and hotels.com which is a British-based site.  The nice thing about staying in hotels is that you often get breakfast too.  And in Southeast Asia, you can find serviced apartments on these sites as well.  Using these tools, we found awesome places in Adelaide and the Gold Coast of Australia, Bangkok, and Queenstown, New Zealand.
TIP #3:  IF YOU CHOOSE TO USE A TRAVEL AGENT, ALWAYS BUY LOCAL
We love doing our own travel planning because we feel we know the way we like to travel best.  But what if you're going to a part of the world where you feel like you need extra assistance?  Well, in the Galapagos, Machu Picchu, India, and Kenya we felt like a little extra help navigating those foreign landscapes would be necessary.  But here's our big tip:  Always buy local.  Every travel agent we found was based inside the country where we were traveling — and the prices quoted were dramatically cheaper than American travel agents who we contacted about the exact same itineraries.  In the Galapagos, for example, a highly rated Seattle-based company was offering us the lowest level cabin on a boat called the M/V Santa Cruz for what seemed like a fairly high price.  When we reached out to a local Ecuadorian agent at GalapagosIslands.com, we got the VERY BEST CABINS on the EXACT SAME BOAT for LESS THAN HALF THE PRICE.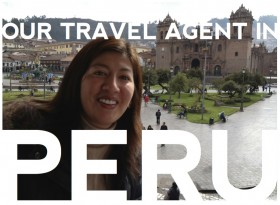 Each of the indigenous travel agents we discovered were stellar and able to create experiences for us that offered sufficient luxury, but were most importantly affordable, interesting and authentic.  A special shout out goes to V.P. SIngh of India's Legends and Palaces.  They say that to travel in India you have to go very high or very down and dirty.  V.P. Singh showed us the road in between.  He made our money go magically far, looked after us via telephone each day, and was almost a magical character on our journey.  We never met him, and no one we encountered in India had ever met him either but everyone spoke of him as a mysterious legendary figure.  There is a rumor that he was was a General in the Indian Army.  When we go back to India again, he will be the first person we call —  but this time we will be determined to meet V.P. Singh in person.
How did you find good travel agents abroad you ask?  Well, as always Google was our guide.  But some sites were our "go-to" places.  Fodor's Forum is a wonderful place to learn from other travelers.  Often you can find the answers you want by searching their site.  Many people have asked similar questions to what you're wondering about.  Or you can ask your own questions.  We found our amazing fishing village Tour with Tong through the Forum.  TripAdvisor is also an incredible resource and the most popular travel site in the world.  Besides using it to check out hotels to make sure they're a place we wanted to be, we found some of our favorite meals on their pages, and some of our favorite guides.  Jen was searching for days for a "driver in Morocco" and then the google sea parted and gave us Jalil — one of our truly great finds of the trip.  If you're going to Morocco email him ASAP.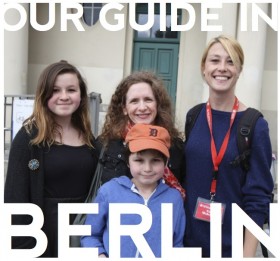 TIP #4:  SOME OF THE BEST GUIDES IN THE WORLD ARE FREE
Do you need a guide?  Well, that's an interesting question.  We had guides all over the world.  Often times the private guides can be a little curmudgeonly and dry and the kids would check out a little bit.  We had incredible private guides in Delhi, Petra and Athens (we found the great Dimitrios on TripAdvisor).  They were well worth it.  But we also came to love Sandeman's Free Walking Tours.  The idea is that the guide works for tips.  The guides tend to be young, hip, a lot of fun and incentivized to give a great tour to earn more money (as opposed to the complacency of the veteran pre-paid tour guide).  We took Sandeman's tours in Barcelona, Berlin, Dublin, Amsterdam, Edinburgh, and London.  All were great, with a special shoutout to Kim MacArthur in Berlin.  She also took us to Sachsenhausen outside of Berlin and our children happily went as she was so fantastic.  And while Sandeman's doesn't operate everywhere (though they are in many, many places), just googling "free walking tour" will find you a great experience in most cities.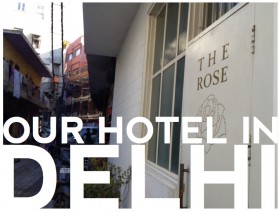 TIP #5:  IT'S EASY TO PLAN AS YOU GO
We only had our first two months really mapped out when we left.  As we soft-boiled ourselves in a natural hot springs in New Zealand we realized we didn't have one hotel booked for Southeast Asia just four weeks later (in fact besides knowing when we were flying in and out of  Bangkok we didn't even know which countries we were going to visit).  This made Jen anxious.  But Mark said "it will be okay," and sure enough we put it together piece by piece.  By being flexible when we met up with a family in Shanghai and they told us about the most amazing days spent in  the jungle of Luang Prabang at the Laos Spirit Resort, we were able to book it at the last minute.  By the end of the trip, we were planning our travel with only weeks or days advance notice.  On a few nights of the trip, we even hit the road without even knowing where we were going to sleep and — you know what? — each night we slept somewhere.  Amazing.

TIP #6:  THE "ROUND THE WORLD" PLANE TICKET IS WORTH IT
American Airlines' oneworld explorer ticket is worth it — if you're going around the world.  And it gives you a great shape to your journey.  (United also offers a similar ticket.)  As of this writing, you get 16 legs of travel for $6100 (and about $4500 for children 12 and under).  You can fly on any continent, but once you leave a continent you can't go back.  And you must always keep moving in an easterly or westerly direction.  We priced out the tickets piecemeal via airtreks.com and it was much more expensive.  You are allowed to change your travel dates anytime at no extra charge.  You have to pay a (relatively) small amount if you are want to modify your destinations (which we ended up doing twice on our journey, though once they waived the fee due to "international conflict.")  These around the world tickets carried us on the major and most expensive legs of our journey (i.e. Buenos Aires to Sydney, a flight that costs over $2200 by itself).  But we ultimately took 55 flights during our year of travel (more about the other flights later).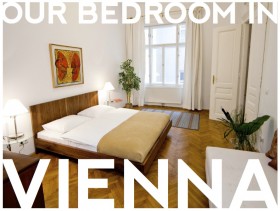 TIP #7:  THERE IS NO REAL "LANGUAGE BARRIER"
Can you get by with only English on the road?   Yes.  English remains the unofficial language of the world and will be for the foreseeable future.  We didn't go to rural China, and maybe if we did we would be telling a different tale, but in Beijing, Xi'an and Shanghai, English and a few respectful hand gestures go a long way.  Even in Japan (where many people actually didn't speak English) everyone wanted to help, and would point us in the right direction, or even walk us by the hand to the train platform printed on our tickets.  Obviously, the more languages you know, the better prepared you will be.  But there is no way to learn enough different languages to travel to 38 different countries in a single year.  Obviously, proficiency in Spanish would have been enormously helpful in South America and on the Iberian Peninsula.  Mark speaks quite good French which proved very helpful all through Southeast Asia, in Morocco, and of course throughout France.  It was also a good bridge language for when we encountered people who did not speak English and we did not speak their native tongue but we both spoke French.  Upon arriving in any country, the first thing we would learn is how to say "Thank you," "Please," and "Where's the bathroom?"  In that order.
TIP #8:  PUBLIC TRANSPORTATION IS A BLESSING (AND FUN TOO!)
Take public transportation.  Not only is it cheap, but you really get to see and interact with the people of whatever city you are in.  There is something about being able to move yourself around a city that makes you feel powerful — and subways are indisputably faster than taxis.  Often times you can buy a week pass (or day pass, or even a three day pass) that will save you a lot of money.  Although in Barcelona, you should buy the pack of ten tickets at a time which makes more sense.  We've done the math.
TIP #9:  THE CHEAPEST FORM OF TRANSPORTATION IS MOST OFTEN… THE AIRPLANE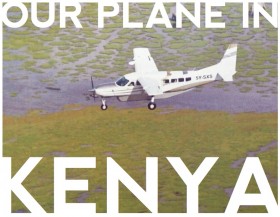 Okay, we understand that nine times out of ten the cheapest transportation will be the bus — and we took a couple memorable bus rides across borders (Vietnam/Cambodia, Portugal/Spain).  But six hour bus rides are not for everyone, especially when there are now 80 dollar domestic flights widely available with budget airlines popping up all over the world such as EasyJet in Europe, Pegasus in Turkey, AirAsia and Virgin Australia.  You always have to be very careful as you read the fine print regarding baggage fees and carry-on restrictions, but if you generally play by the rules and you're very polite to the check-in agent, you will find that the best way to get from Lyon to Lisbon might be an airline called Vueling.  (Note:  We also google the names of these obscure airlines to look for red flags, but more often than not we've found that the little airlines are no worse than American Airlines flights in the U.S.)  Of the 39 short flights during our year, none of them felt unsafe.  We even took a little propeller plane in Kenya, and we didn't break a sweat.  First to kayak.com to look for flights but also always google cheap flight for whatever country you're traveling in.  Often some of these smaller airlines don't show up on Kayak.   Trains, rent-a-cars, and ships are great too.  We found incredibly cheap cruise ship listings on vacationstogo.com where, if you are flexible, the prices go way down a few weeks before sailing.  We ended up taking an eleven night five-star cruise from Rome through the Greek Isles and back to Rome again for just $599 per person (and the kids had their own cabin with a view right beside ours).  That breaks down to $50 a day per person including three incredible meals a day.  Keep in mind, this was off-season — but no flight anywhere will beat that particular deal.
TIP #10:  SAY YES
We've said it before, but it bears repeating.  Say Yes to pretty much all invitations, nod your head enthusiastically to the suggestions of locals, and embrace experiences that might seem off-putting at first.  Whether it's riding a motorbike through the streets of Saigon, sleeping in a Cambodian floating village, taking a leap of faith on a walking safari, or waking up early to accept an invitation to watch baby turtles be born — we tried to always embrace every opportunity that came to us.  We also engaged with people and learned to make new friends in ways we never would in the chaos of our daily lives in Los Angeles.  The world was a friendly place during our year out there.  Everyone wants to connect.  Simply saying Yes is the best way to begin.